Newsletter for April 15
Not only standard smalti...

Over the years we have not only increased the colour range of the standard palette and the number of mixes, but we have also grown our range of products from the Perdomo factory in Mexico that produces the smalti,
As many of you may not be familiar with these products we are offering free samples of these interesting extras until the end of April.
| | |
| --- | --- |
| | All golds are made from 24 carat gold leaf. The copper and silver are coloured gold that has been sealed under a thin layer of glass. A big saving on first quality golds, they are seconds because they may be irregular in size, slightly chipped or scratched. They still look wonderful! The imperfections are part of the charm and can give your art an 'antiqued' look |
| | Iridescent smalti has an enhanced light-reflective quality over regular smalti. Used with the regular smalti or on its own, it adds depth and shimmer to your work. |
| | The celestial metallics are smalti that have been treated with a (secret) technique to give a spectacular cracked metallic finish on one side only. As with the iridescents, these are the standard thickness and can be combined with ordinary smalti to provide an extra visual effect. |
| | Zenza glass tiles have a tumbled matte finish which looks and feels like marble or granite. As they are almost the same thickness as the smalti, they can be used interhangeably. The tiles are 2.4cm square, and there are16 pieces in 100gms. |
| | Our beautiful glass pebbles come from the same factory as the smalti. We stock a range of colours, both plain and iridescent. The pebbles are flat on one side and are about the thickness of most vitreous glass tile. We sell them as single colours in mixed bags of the four sizes. |
| | Perdomo has started to make transparent smalti - their first offerring is a small range of three colours - amber, light blue, and a dark smoke. |
With three MAANZ exhibitions coming up this year, why not add something a litte different into your exhibition entries? MAANZ exhibition info forms are
here
and entry forms available from 1st April
If you would like free samples of any of these email me your residential address at dlacey@smaltiaustralia.com

And also...
We have nippers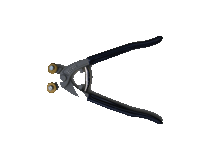 and mesh

and magazines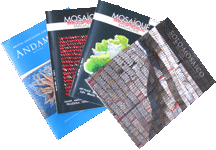 and of course marmox

The 30x30 marmox substrate is ideal for the MAANZ 30:30 exhibition.

If you like our products or service, please let others know by Liking us on Facebook.

Find us at 6 Alexandra Crescent, Glenbrook, NSW 2773 in the Lower Blue Mountains. Open to visitors every Thursday 1 pm - 7 pm. No appointment needed. Tel 02 4739 3532

David

Shopping cart software by ezimerchant

Smalti Australia is based in the lower Blue Mountains west of Sydney. Visits by appointment. Tel: 0400 150 157, email: info@SmaltiAustralia.com